Shop Our Beard Care Bestsellers
The most popular items from our beard care collection.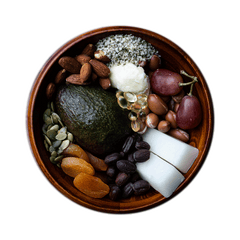 Formulated For Perfection
Look fantastic. Smell amazing. Feel outstanding. 
There's no doubt about it. We know our beard care product recipes are the best in the business.
Want to know what makes us different? Click to learn more about us and the reasons for our ingredient selection.
Read Our Story
Here's What Our Customers Say
Since I started using this product there was an instant difference with the softness of my beard and skin.

Jameson C.
I love the way it feels in my beard and my wife loves the smell. Great product guys keep up the good work!

Chris G.
When I have photo shoots it's not good to have a super glossy beard all the time so this beard balm comes in so handy! I love it!

Austin B.
I've tried a ton of products and this is seriously superior stuff. My wife loves the smell, you nailed it.

Matthew E.
Black Comb's cream reduced the itch enough that I forgot about it which is more than I can say for any of the other brands.

Adam T.
The District smells like cologne and the ladies love it. I get a lot of compliments at work with this cream.

Pat D.